Email Us Your Comments!-

CultureShockNewsNow@gmail.com

Facebook-

https://Facebook.com/CultureShockNews



President Trump has been as patient a boss as he could possibly be expected to be.

Over the past two months, while the FBI and intelligence community should have been busy investigating Hillary Clinton's crimes and Barack Obama's shadow government, they decided to instead investigate a fake news story about a connection between our president and the Russians.

It's preposterous. President Trump has proven time and time again that there is no connection. He has posted and tweeted about it hundreds if times. If it weren't for The New York Times and CNN there would be no scandal. Trump said so himself.

Now he's finally decided to take action. he gave Director Comey all of the chances he could. The time has come to replace him. Trump, knowing what's best and what the American people want, wasted no time and found Comey's replacement before he asked for his resignation.
Powered by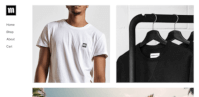 Create your own unique website with customizable templates.