WikiLeaks has shown up once again to shut down the lies of the mainstream media and show what is really happening.
The media tried to crucify President Trump for making a comment about the horrible situation that Sweden is facing with the refugees that they have allowed into their country.
President Trump called out the problems that countries like Sweden and Germany that have let in millions of refugees.

WikiLeaks just revealed that the Swedish media has been covering up the crime stats of all of the migrants that they have allowed into their country.
This is a prime example of a country that made a huge mistake and is now covering it up so people don't know about it!
Sweden is trying to cover their asses but WikiLeaks just revealed the truth!
The refugee crisis is striking Sweden and they need to admit their mistake before it is too late.
This is exactly why President Trump doesn't want to import a bunch of refugees to America that haven't been properly vetted.
Just let the Democrats look at what is happening in Sweden before they try to bring millions of refugees into the United States.
Powered by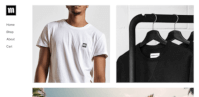 Create your own unique website with customizable templates.