Facebook-

https://Facebook.com/CultureShockNews



Today, Donald Trump was supposed to sign some MAJOR executive orders on trade. That is NOT what ended up happening…

Trump, Mike Pence, and the whole crew showed up ready for the signing. The President went to the podium, looked down, and got PI$$ED!

He is sick and tired of these deals. He is not gonna simply sign any mediocre orders. Instead, he swore to take down ALL the trade cheaters out there.

Trump said,

"They're cheaters! From now on those that break the rules will face the consequences, and there will be very severe consequences."

Trump also ordered his staff to review all of our debts and compile a list for him of countries contributing to our deficit.

The message is clear. America First!

If you ask me, it's GREAT to see a

president

taking so much initiative in trying to get our trade and finances back on track.

At the same time, he is giving the military the money they were needing and lowering our deficit.

Donald Trump is a Maverick!
Powered by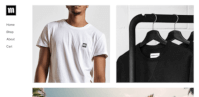 Create your own unique website with customizable templates.