Email Us Your Comments!-

CultureShockNewsNow@gmail.com

Facebook-

https://Facebook.com/CultureShockNews



Barack Obama has been turning a blind eye to any threats associated with Islam. It should come as no surprise, then, that violence at the hands of Islamic terrorists is at an all-time high in this country.

Now, Right Wing News has just published a list that Obama can't ignore. The article outlined six deadly attacks that have taken place in this country since 9/11.

Here they are:1)

Oklahoma Beheading: In September of 2012, Alton Nolen, a man who was trying to convert coworkers to Islam, killed a grandmother by beheading her with a knife. He injured another at a food factory where he worked prior to suspension. He was considered a 'lone wolf', though he had Jihadist images on his Facebook account.

2)

Washington/New Jersey Slayings: In July of 2014, Ali Muhammad Brown murdered three men in Washington before he was caught. Authorities later charged him with additional murders committed in New Jersey. Brown cited American policy in the Middle East as his motivation for the attacks.

3)

Chattanooga Shootings: Last year, Mohammad Abdulazeez murdered five people in shootings at two military recruiting stations in Tennessee. The attack received national attention because of a policy in place that restricted service members from carrying firearms on base. Abdulazeez was killed in the attack.

4)

Boston Marathon Bombing: Three years ago, Muslim brothers Tamerlan and Dzhokhar Tsarnaev decided to strike against the US on their own, setting two homemade pressure cooker explosive devices off at the Boston Marathon.

5)

Fort Hood Massacre: Maj. Nidal Hasan, a U.S. Army psychiatrist, shot up a medical facility at the Fort Hood military base in 2009, killing 13 people and wounding more than 30 others. He fired over 200 rounds and was only successful due to a no-gun policy on base.

6)

San Bernardino Shooting: This attack is fresh in all of our minds. At the end of last year, Syed Rizwan Farook, an American citizen born in the United States, and his wife Tashfeen Malik, who entered on a K-1 visa, murder 14 people and wounded another 21 in a shooting spree at a county health department Christmas party.
Powered by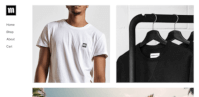 Create your own unique website with customizable templates.