Email Us Your Comments!-

CultureShockNewsNow@gmail.com

Facebook-

https://Facebook.com/CultureShockNews



Donald Trump always promised he was gonna find a way to be a President for ALL Americans. Well, today, it looks like he finally did what others thought was impossible.

Senator Chuck Schumer agreed to work with President Trump on Health Care Reform!

Wait, seriously?! I thought Chuck Schumer HATED Trump and everything he stands for? Well, apparently not anymore…

Schumer apparently had a change of heart when he saw the "Freedom Caucus" turn on their own party and DESTROY our chance of repealing Obamacare.


In fact, Sen. Schumer is so intent on working WITH Trump that he went on 2, not 1, but TWO talk shows today to candidly reach his hand out to the President.



Okay, okay. So it's not EXACTLY and endorsement, but it's a start. Behind all the cruel words, his actual agenda was clear.

Knowing President Trump being a great negotiator, he will probably take him up on the offer to get the ball rolling.

I think at this point Trump is sick and tired of the Koch-controlled Tea Party. One member of the Freedom Caucus, Ted Poe from Texas, was so upset by the 'No's' that he LEFT the caucus altogether and Tweeted THIS:

Pretty harsh but pretty true.

But basically, Donald Trump made the impossible possible yet again. He is getting Democrats and Republicans to sit down and work together again and they don't even realize it.
Powered by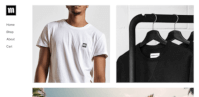 Create your own unique website with customizable templates.